Home
Recording
Publishing
Concert Production
Our Partners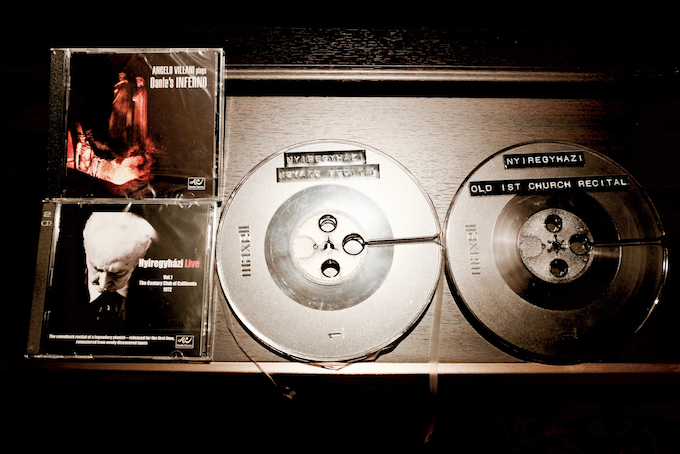 Our mission

Sonetto Classics is a London-based music organisation established by Tomoyuki Sawado and Jeremy McGahan. We materialise music projects envisioned together with outstanding musicians, critics, and record collectors and promote them in the hope of commercial and critical success, offering a unique and attractive bespoke service with the best quality available.
One of our missions is to promote both historical and contemporary musicians, all with highly individual and creative musical styles, in the format where all musical and narrative idea contribute to a unified theme and concept. We are currently working on projects featuring artists including Angelo Villani, Ervin Nyiregyházi, and Norma Fisher.

Sonetto Classics is also the owner of the largest archive of Ervin Nyiregyházi in the world: the main part of the archive was derived from the Nyiregyházi's estate and then was combined with the one from the Takasaki Art Center College, Japan. The archive is composed of over a hundred of reel-to-reel tapes including masters, dozens of films, photos, compositions, memos, letters, and so on.

Our first project using the archival materials will appear on April 8th, 2017 (the 30th anniversary from his death). If you have any Nyiregyházi-related materials, please donate them to us. Our activity has been endorsed and authorised by The International Ervin Nyiregyházi Foundation in the Netherlands, which represents the Nyiregyházi's estate.
---